XVIII secolo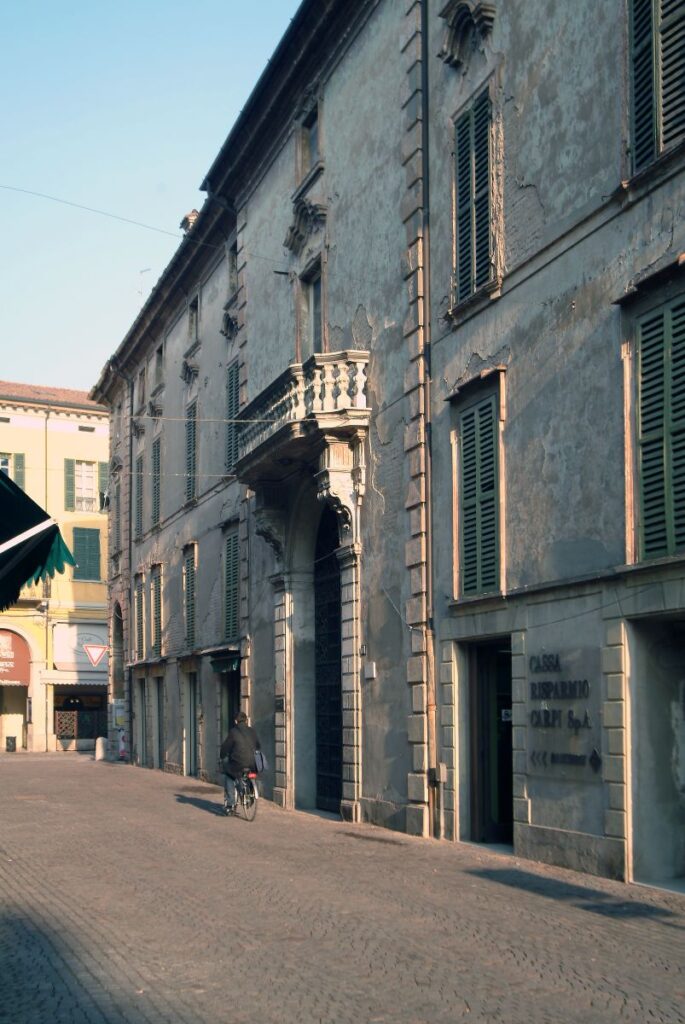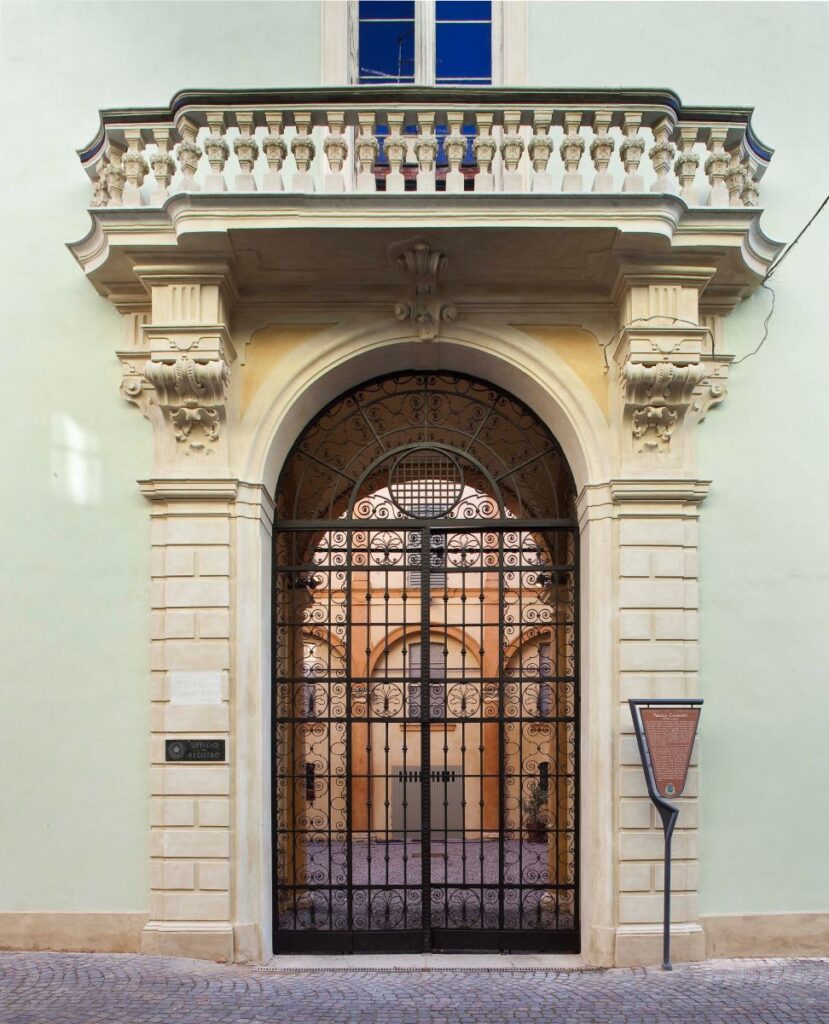 Nel 1762 Giovanni Battista Contarelli fece realizzare all'architetto correggese Francesco Cipriano Forti il nuovo palazzo di famiglia, che assorbiva in parte la vecchia dimora familiare con alcuni fabbricati adiacenti. Dopo l'estinzione della famiglia nel 1851, tra la fine del XIX e l'inizio del XX secolo l'edificio venne diviso in varie proprietà. "Casa del Popolo" dal 1906 al 1923 e successivamente "Casa del Fascio" (1928-1945), fu poi sede di uffici pubblici e di scuole superiori fino al 1996. Caratteristiche della facciata su via Antonioli sono il doppio ordine di finestre sormontate da fastigi nel secondo piano e il maestoso portale che sorregge un elegante balcone balaustrato sul quale si apre il finestrone centrale. Il cortile, già porticato sui quattro lati, è scandito da lesene che suggeriscono l'idea di un doppio loggiato. Sul lato sinistro è il pregevole scalone balaustrato, con colonne, di gradevole effetto barocchetto, che conduce ai piani superiori.
In 1762 Giovanni Battista Contarelli had his new family palace built by Correggio architect Francesco Cipriano Forti. This dwelling partially incorporated the old family residence and a few outlying buildings. The Contarelli line died out in 1851 and, at the turn of the century, the building was divided into several properties. From 1906 to 1923 it was a " Casa del Popolo" (People's House), then a "Casa del Fascio" (Fascist House) – (1928-1945) and then it housed public offices and secondary schools until 1996. The façade on Via Antonioli features a double row of windows topped by pediments on the top floor, and a majestic doorway supporting an elegant baluster balcony with a large central window. The courtyard, porticoed on all
its four sides, is marked off by pilasters that give the impression of a double arcade. On the left there is a beautiful baluster stairway, with columns that create a charming late-baroque effect, leading to the upper floors.
Ultimo aggiornamento
14 Giugno 2022, 17:56